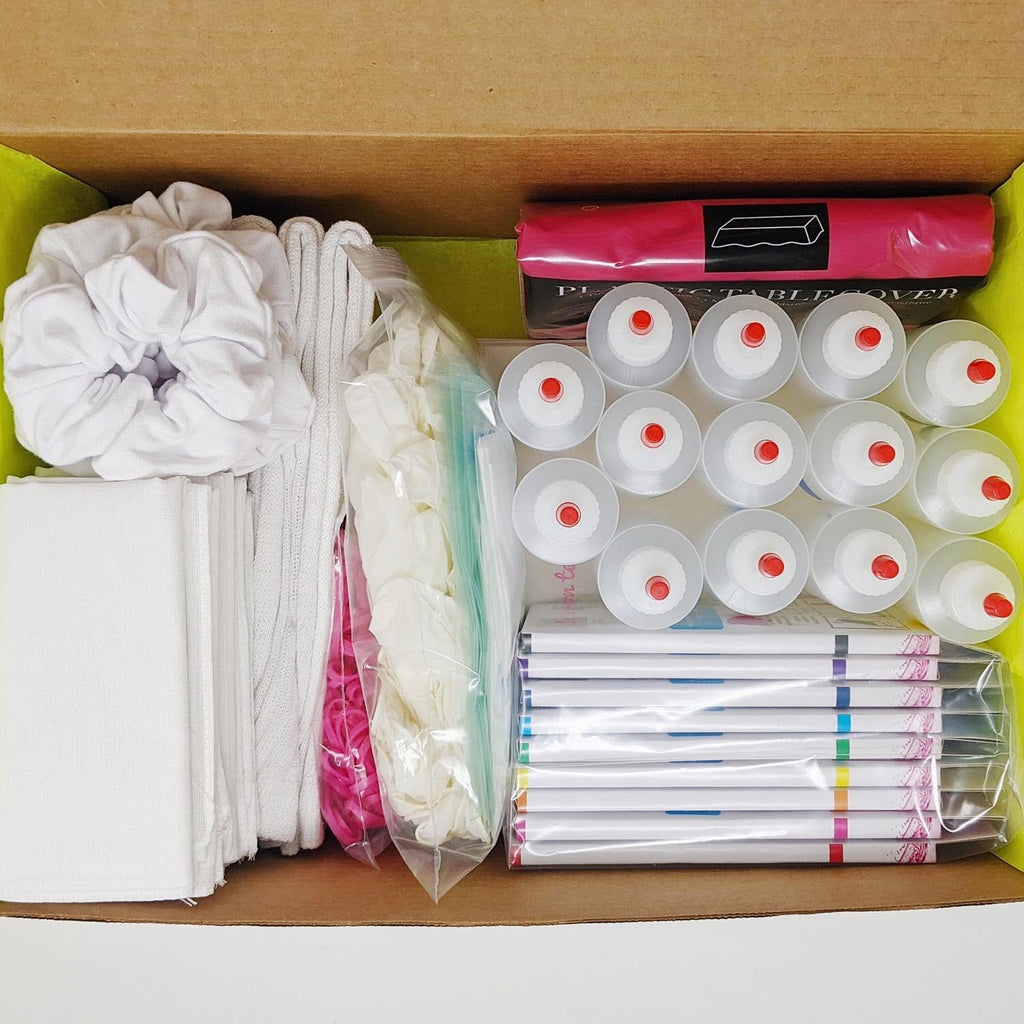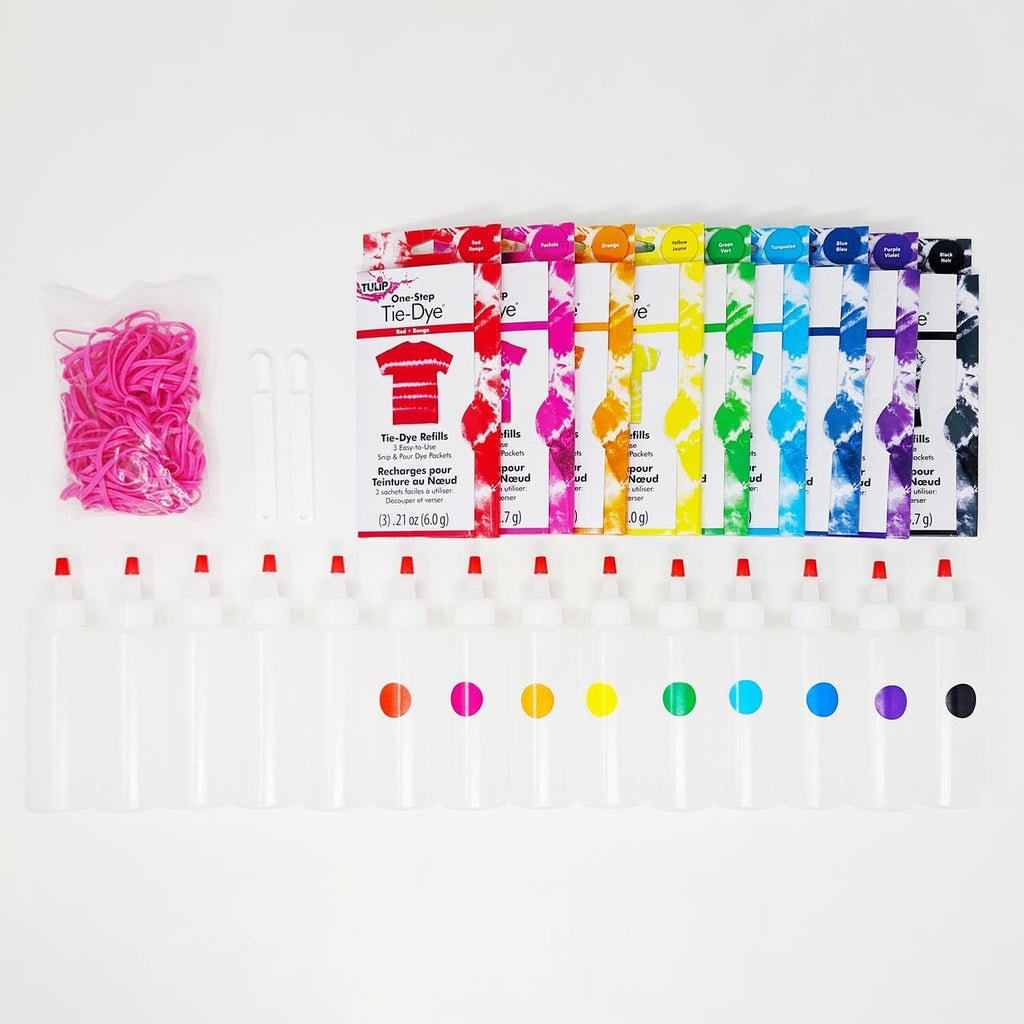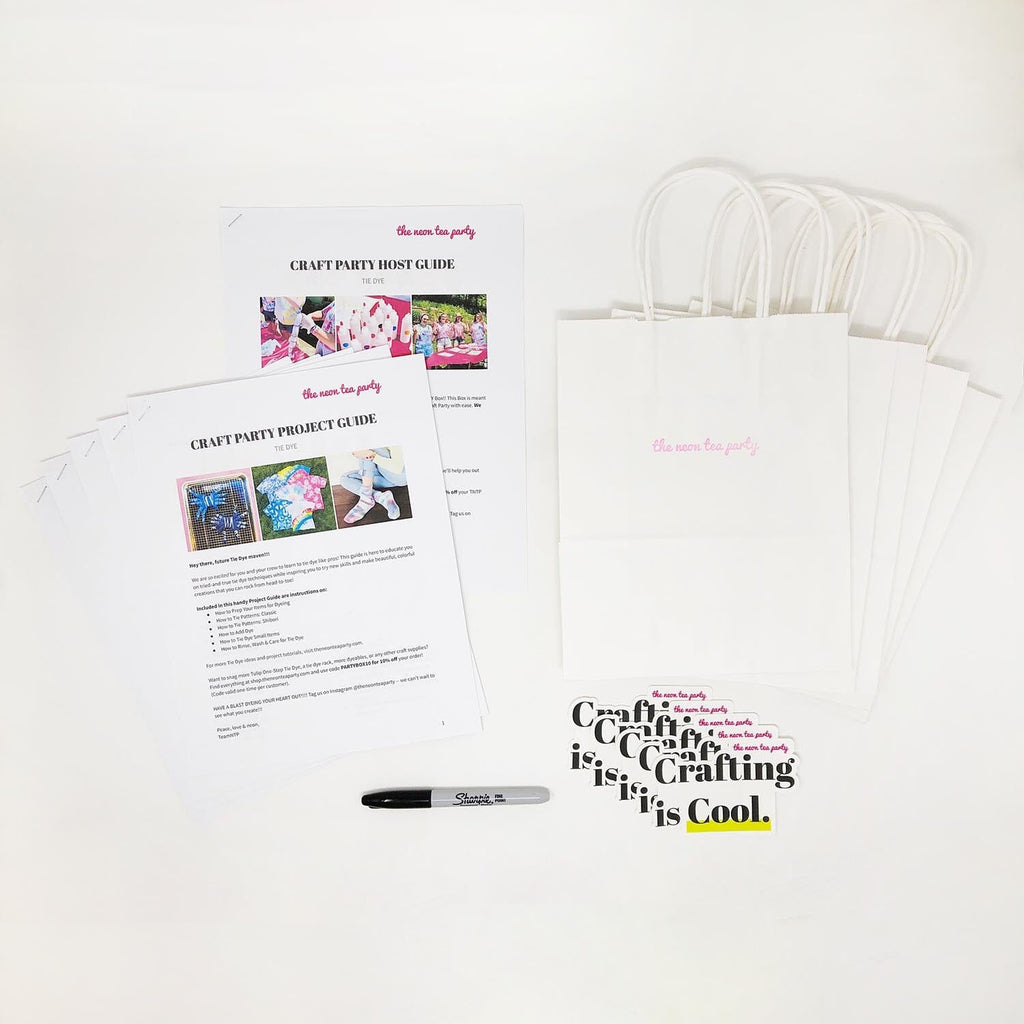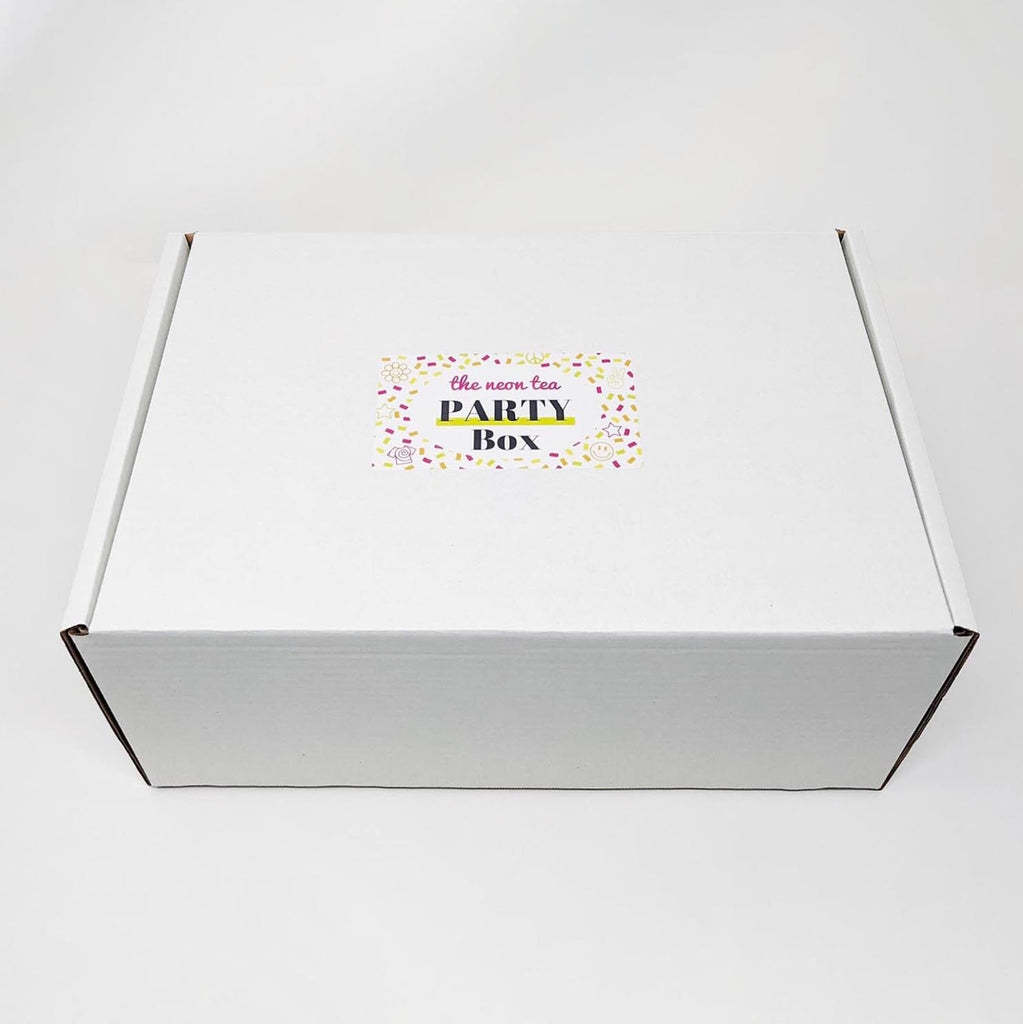 Fantastic!!!
Marisa was a dream to work with!! I cannot believe how well organized the tie dye box was! The instructions were great, too!
Unfortunately, I don't have any photos from our fun tie dye playdate :( My husband and I were too busy helping the kids tie dye. Everyone had a blast, so fun.
This will not be my last order with Neon Tea Party! Can't wait to try new kits!!
Thanks, Marisa!!
Blown away!
I ordered the Neon Tea Party Box to host a tie dye party for my daughter and her cousins after my daughter was randomly obsessed with my neighbor's tie dye shirt one day. I thought it would be fun, but I really did not know what to expect.
Marisa is a serious crafting professional! I was blown away by literally every step of the ordering process (a breeze), the delivery (so fast) and the box itself (amazing). Everything was perfectly laid out and the instructions could not have been easier to follow. It made tie dying with a 4, 3 and 2 year old a breeze. if you have toddlers you know this is no small feat.
Also, did I mention I was 2 weeks postpartum with my newborn baby when I hosted this little shin dig? The party box made it SO simple to host a super fun event on literally no sleep. 10/10 stars. We loved it and will be forever fans of Neon Tea Party!