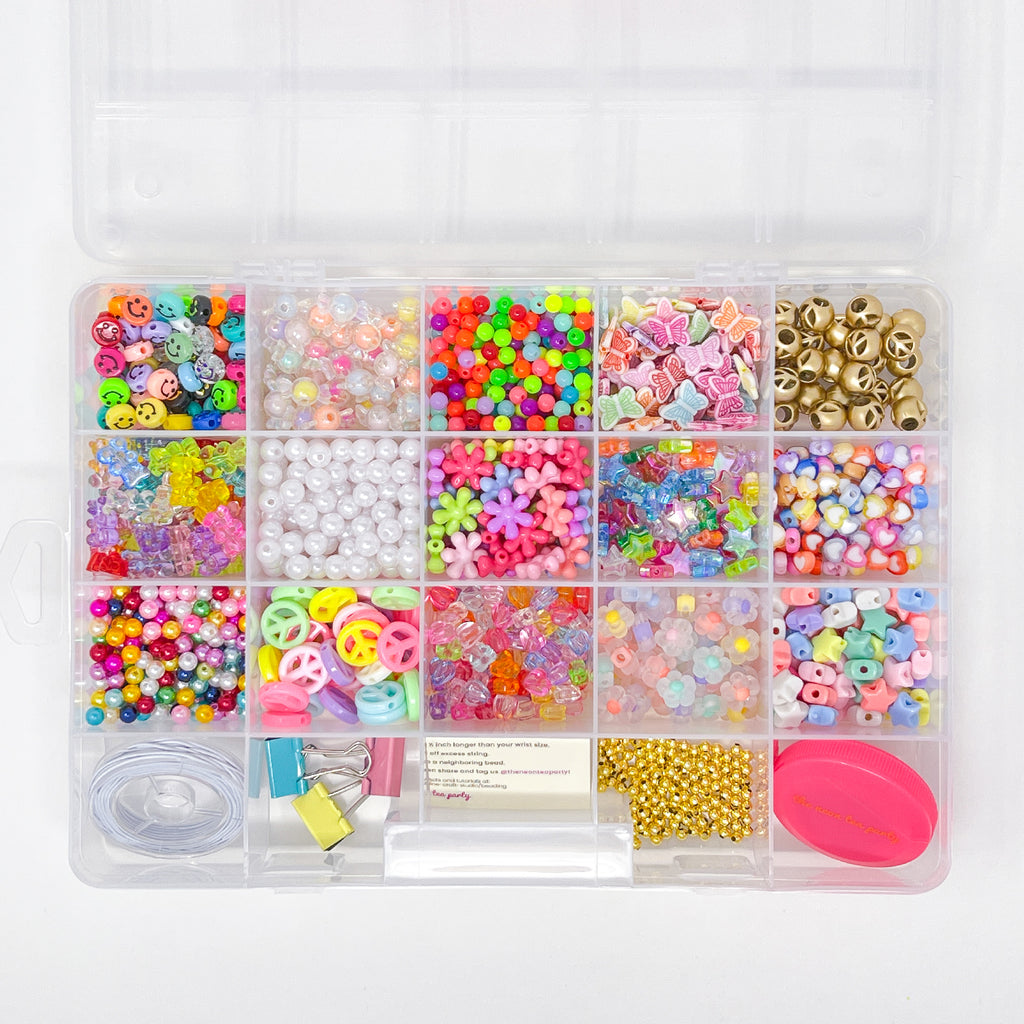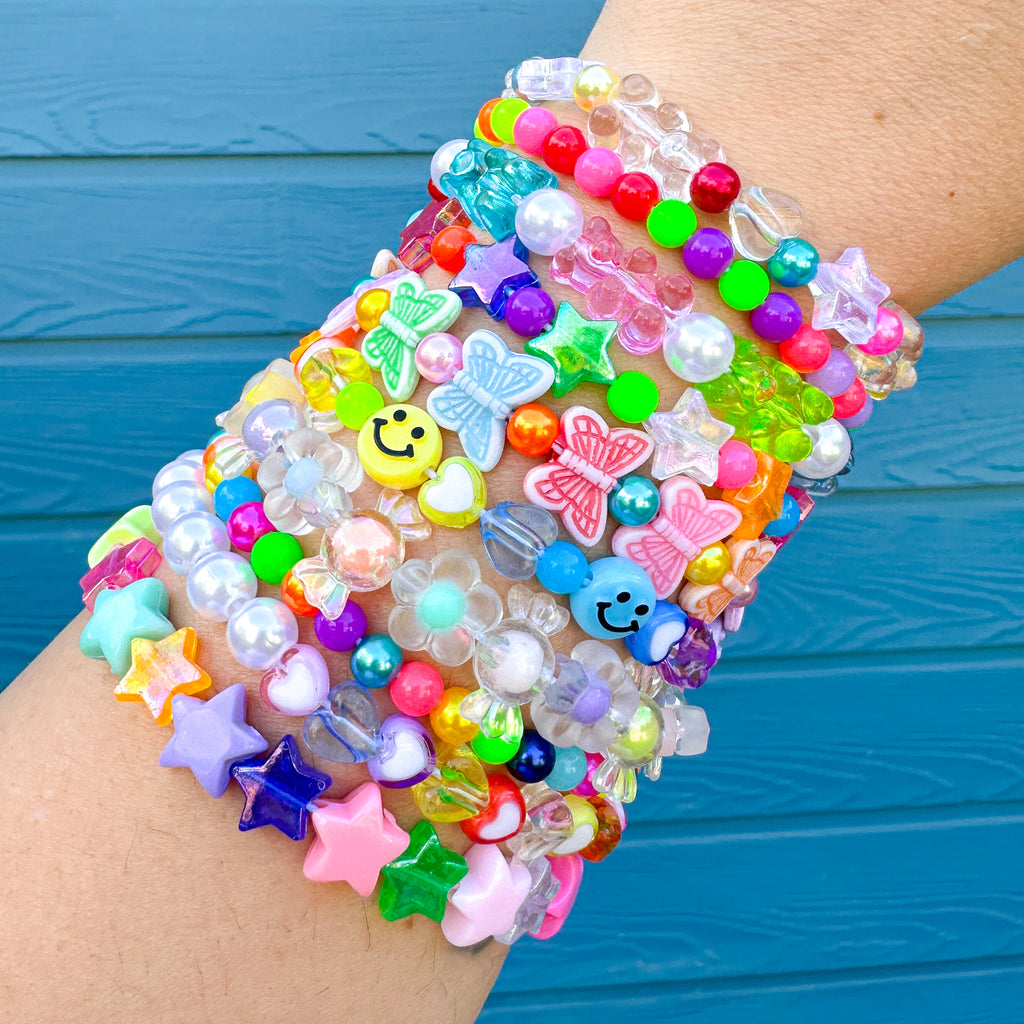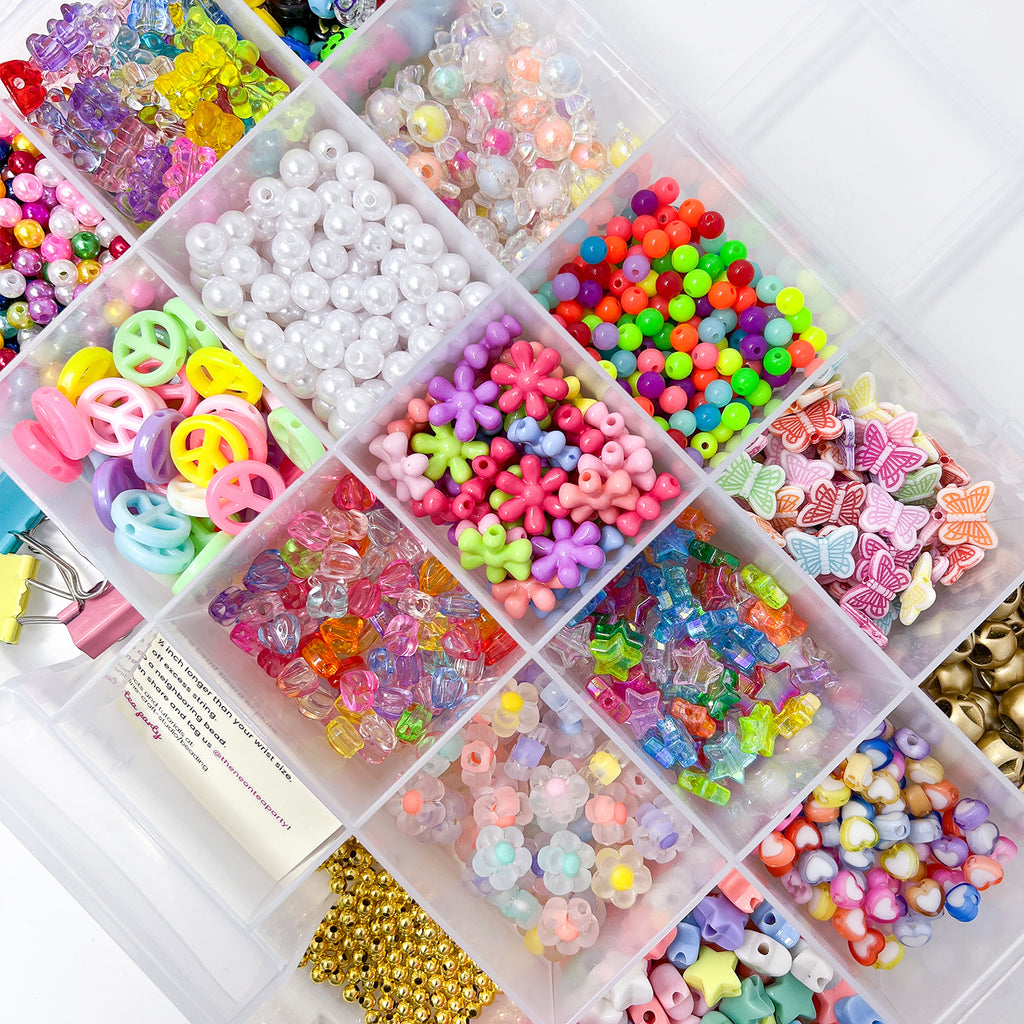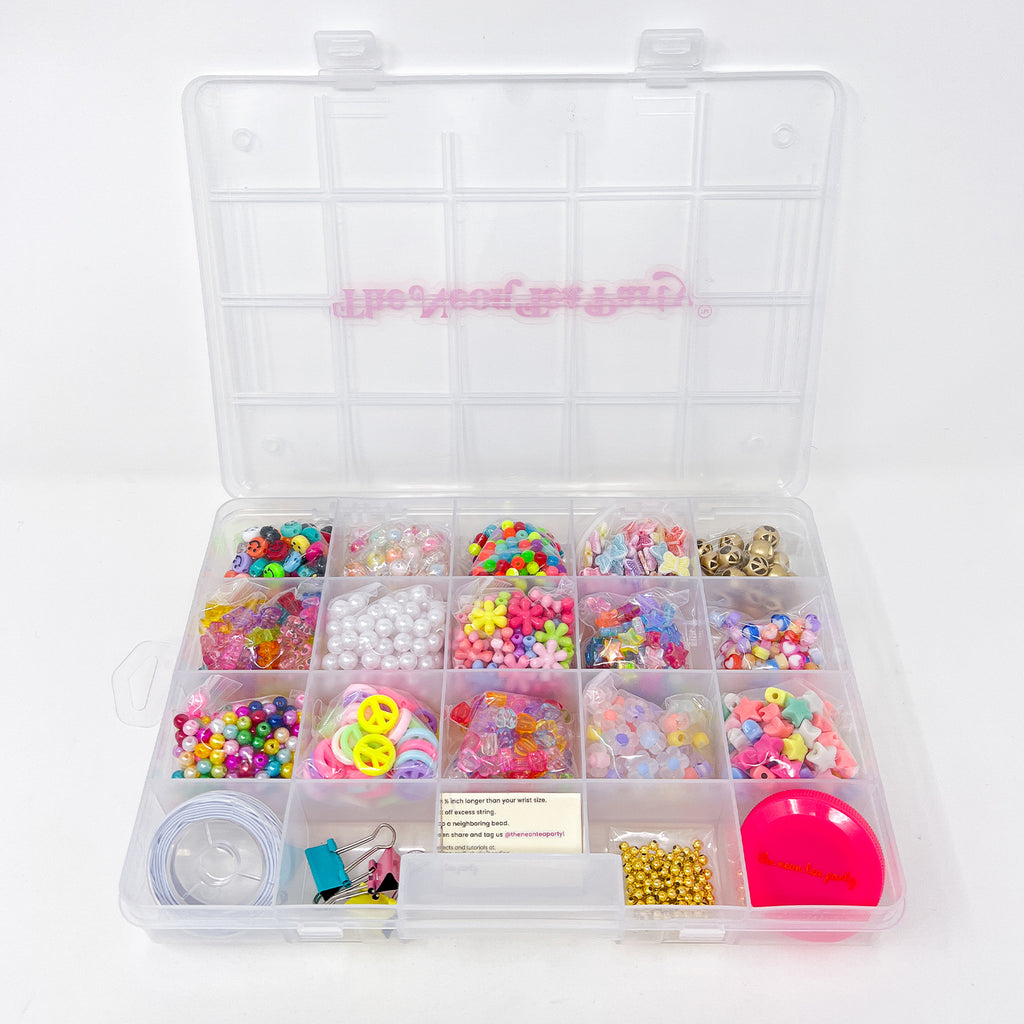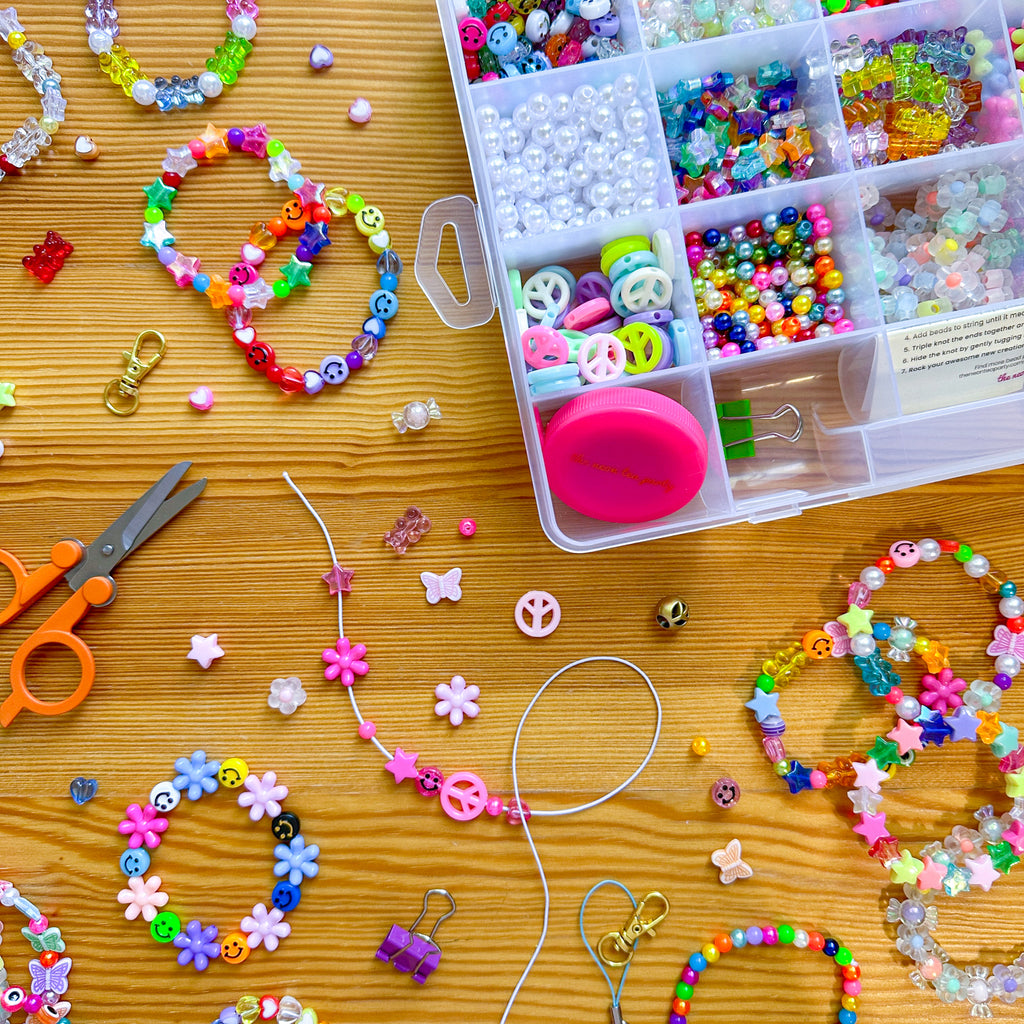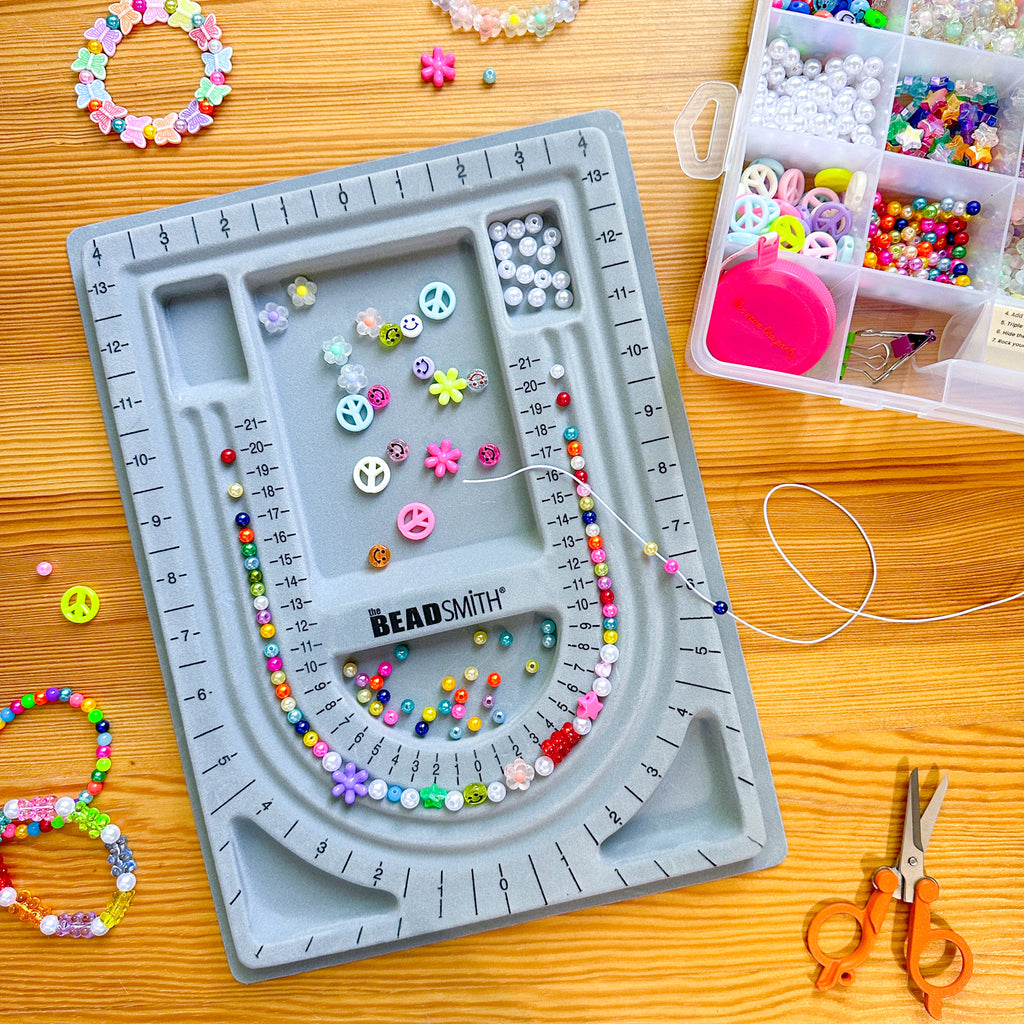 It's not just about the beautiful beads
What a fabulous collection of fun beads! TNTP goes through such care to curate pieces that play well together and make for unique creations. And in this kit there's just about everything you need to carve out some QT for making cute beaded accessories. In my KIT I received a special addition of beads to allow me to commemorate my KITty who had just passed away. TNTP vibes of peace and love for the win!
Amazing
These beads are so much fun!!! They are so cute. My favs are the butterflies and gummy bears! They are such good quality!!!!
Hours of creating!
I love the bead sets that TNTP has curated! This box has everything you need to get started and that is exactly what my girls did as soon as our order arrived. Bracelet stacks are very trendy for teenage girls and my daughters loved to make bracelets that fit their personify.
We love this kit!
TNTP really thought of everything you need for beading and curated together in one place. My kiddos (7 and 5) and I were able to sit down together, make bracelets, keychains, etc and didn't need to add any extra supplies. Perfect to grab and bring along on a trip!
The ultimate.
So so SO cute, and had everything we needed to keep my 5-year-old busy without screens for actual hours, which is no small feat. Everyone in the family is proudly rocking their custom creations, and adults joined in on the fun just as enthusiastically. A++! Pro tip: highly recommend the bead board as an upgrade for your bracelet-making adventures.