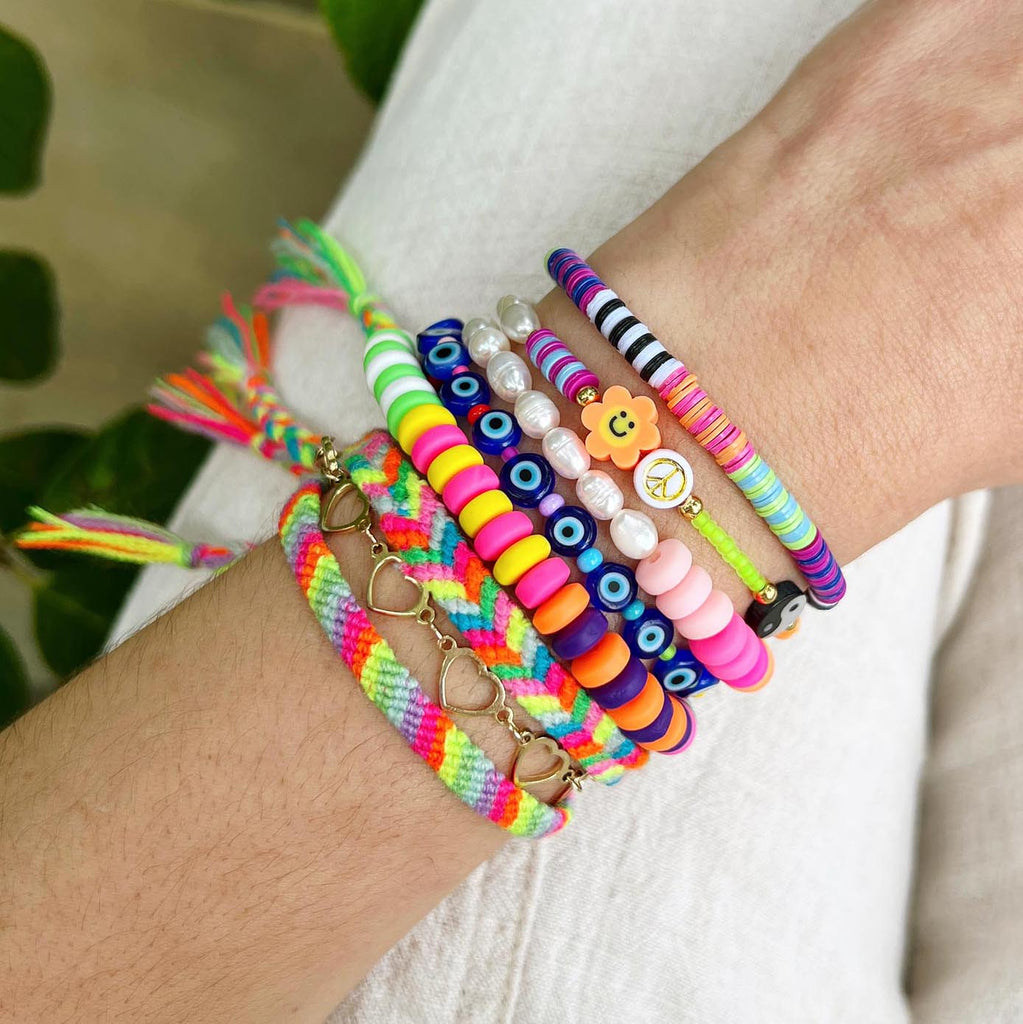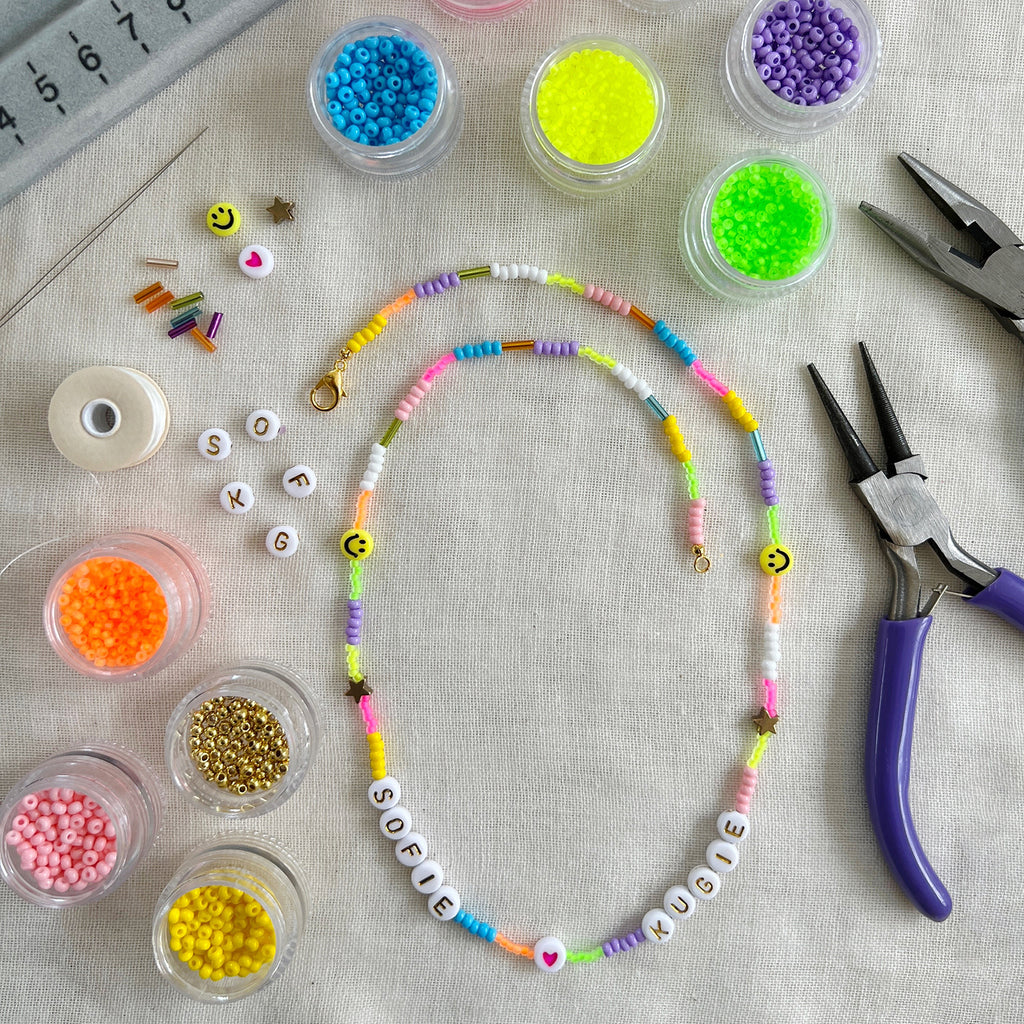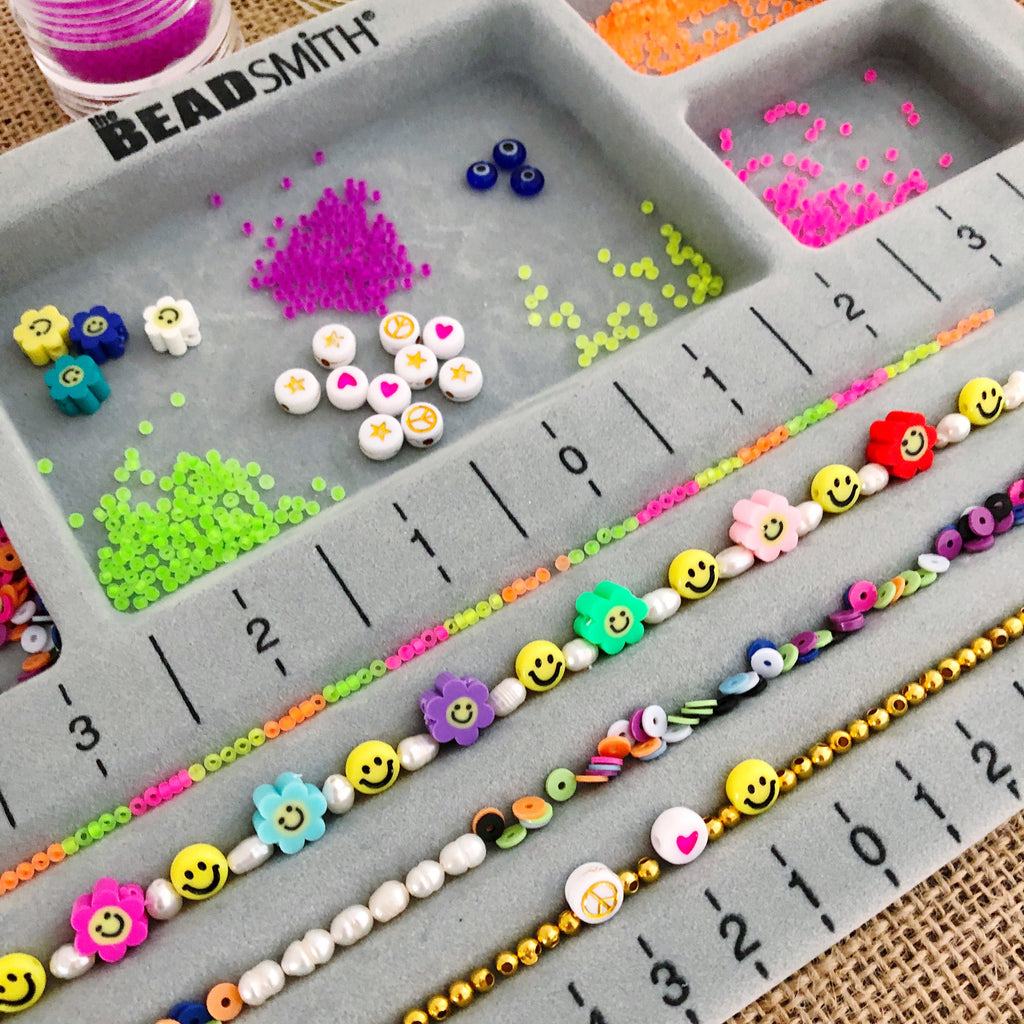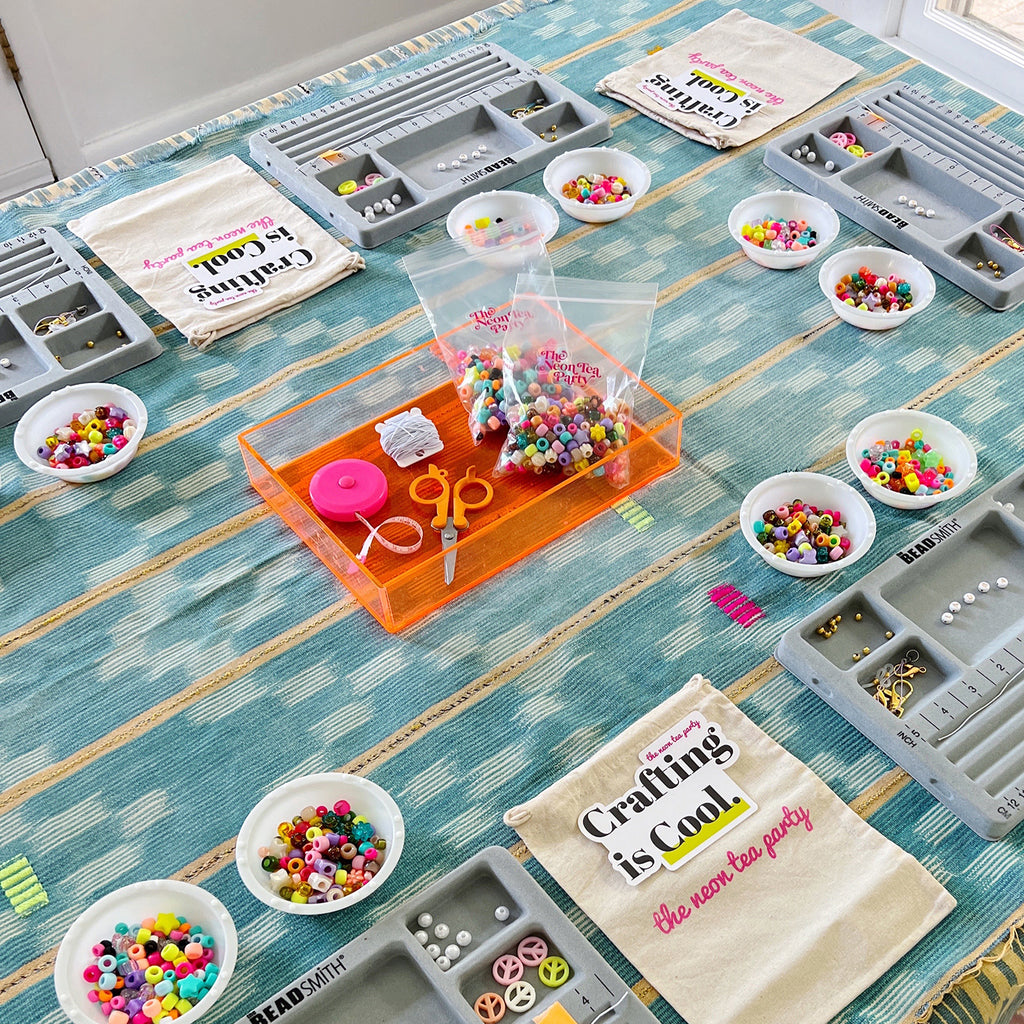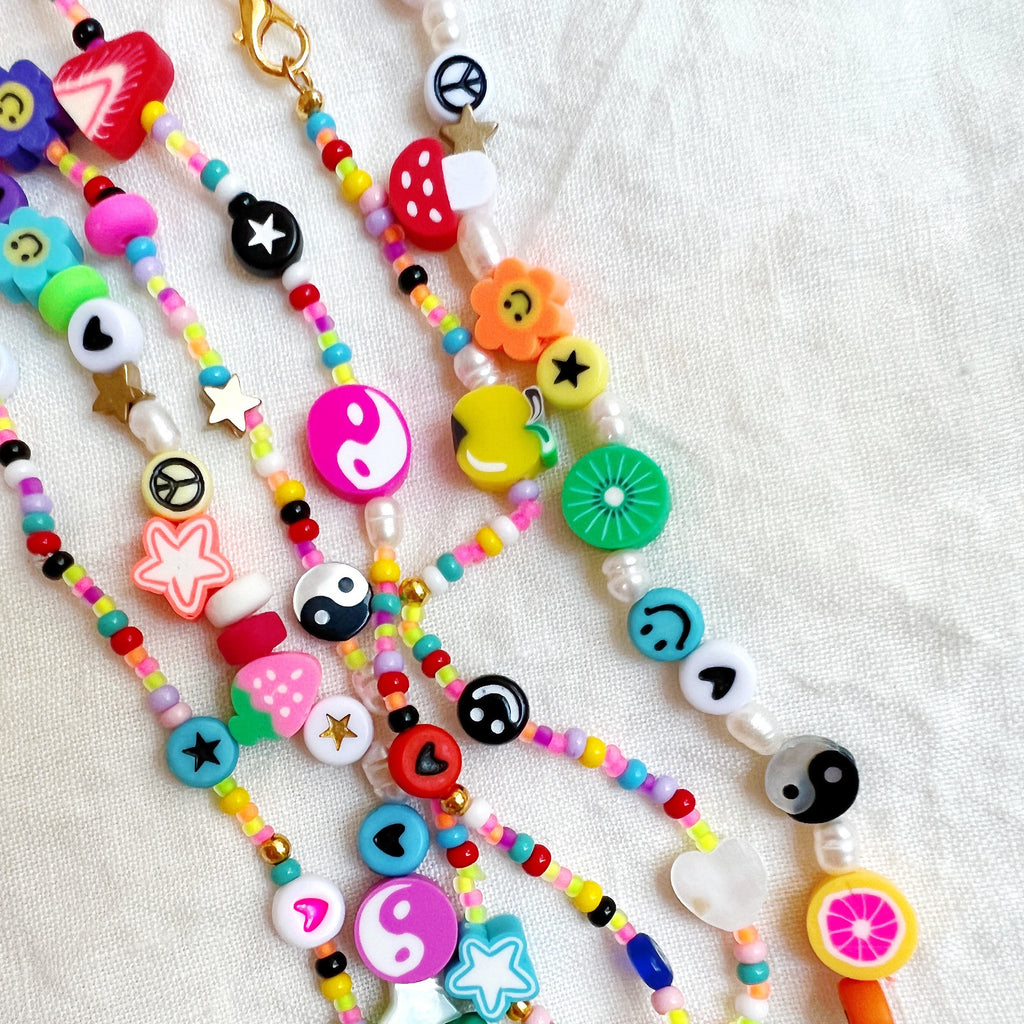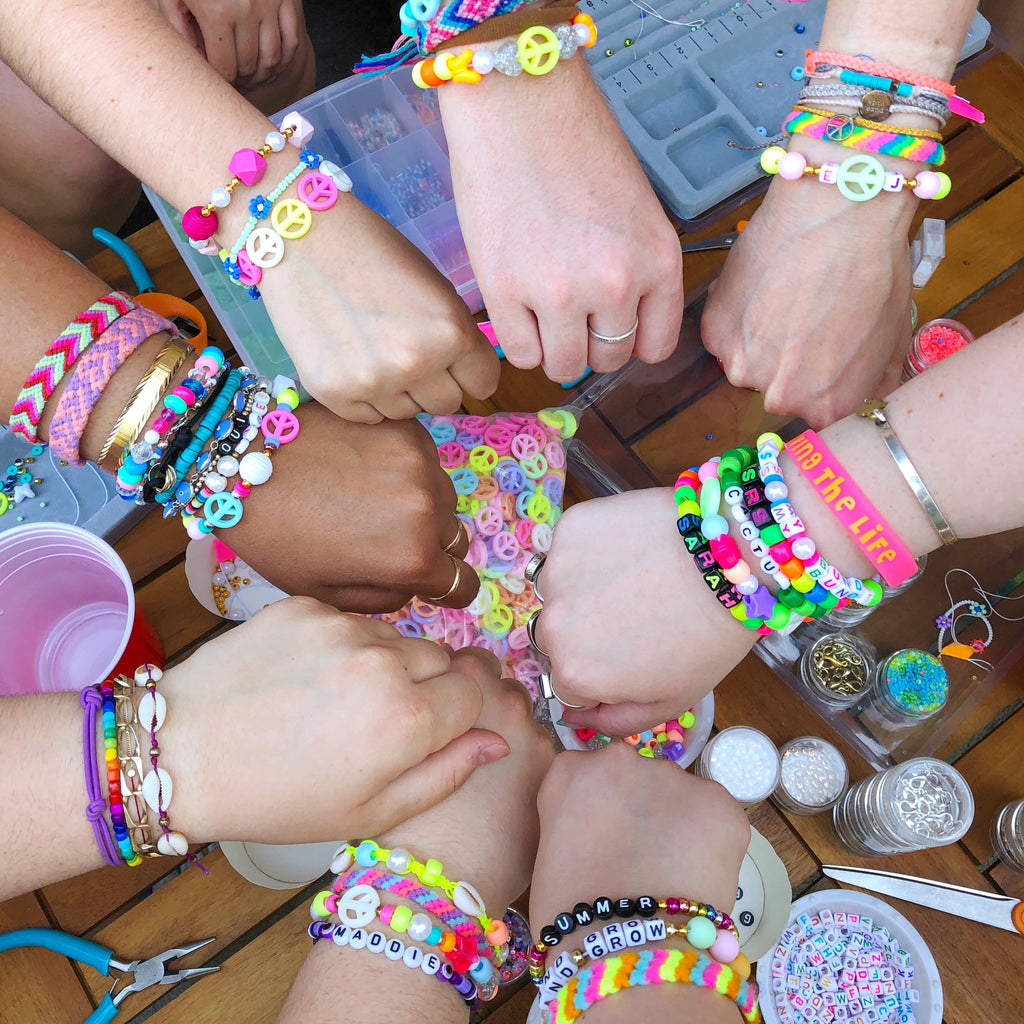 Amazing from start to finish
Marisa is so on top of everything and very organized so it made planning and hosting the party super easy. All we needed to do was just show up! Sarah and Paige [TEAchers] were awesome! Super great with the kids and adults.
Awesome Birthday Party!
Thank you to The Neon Tea Party for a fabulous 9th birthday party for our daughter. She and her friends had a wonderful time making customized bracelets. The bead selection was varied, so everyone got to express their personal style and creativity. Added bonuses - they played our choice of music and the birthday girl received a special surprise goodie bag from TNTP!
The party information and expectations were explained in great detail prior to the event so we were totally prepared. Marisa went above and beyond in her communications - she took care of everything! She and NaAsia are great teachers - patient, warm, friendly and fun. And the tie-dye cupcakes from Leilo's Sweet Shop were amazing - thanks for the recommendation!
Great party - highly recommended!
Perfect from start to finish!
Marisa and The Neon Tea Party provided the perfect activity for our daughter's 10th birthday party. All of the guests loved making bracelets and as a parent, I loved having an activity to keep them entertained as well as give them a wonderful tangible gift to bring home. Highly recommend a party or craft session with The Neon Tea Party!
Wonderful beading Bat Mitzvah
Marisa and the Neon Tea Party were great to work with and helped make my daughter's Bat Mitzvah party special. Thank you!